Within the framework of its third peer-review session, the Biocircularcities projects invited representatives of different EU projects also working on bioeconomy and biowaste valorisation to come together and exchange on the topic. Three projects were represented:
The Horizon 2020 WAYSTUP! Project (2019-2023) implementing innovative valorisation technologies for biowaste and sewage sludge in 7 demonstration pilot cities;
The LIFE BIOBEST project (2023-2026), part of LIFE 2021 PREP-NATURA Nature and Biodiversity, focusing on municipal biowaste management with the overall objective of improving soil quality and close the organic matter cycle;
The Horizon EU BIOBOOST (2022-2026) which aims to serve as an accelerator for bioeconomy projects by transforming data information into opportunities for the bioeconomy.
The meeting started with each project introducing its approach and key outcomes. Discussions ensued on how to exploit the different results and promote synergies also after the end of the projects, especially Biocircularcities, for example by proposing of a new joint projects. Among other topics, the possibility to integrate the different bioeconomy tools and to push further the "multi-actor" approach were also discussed.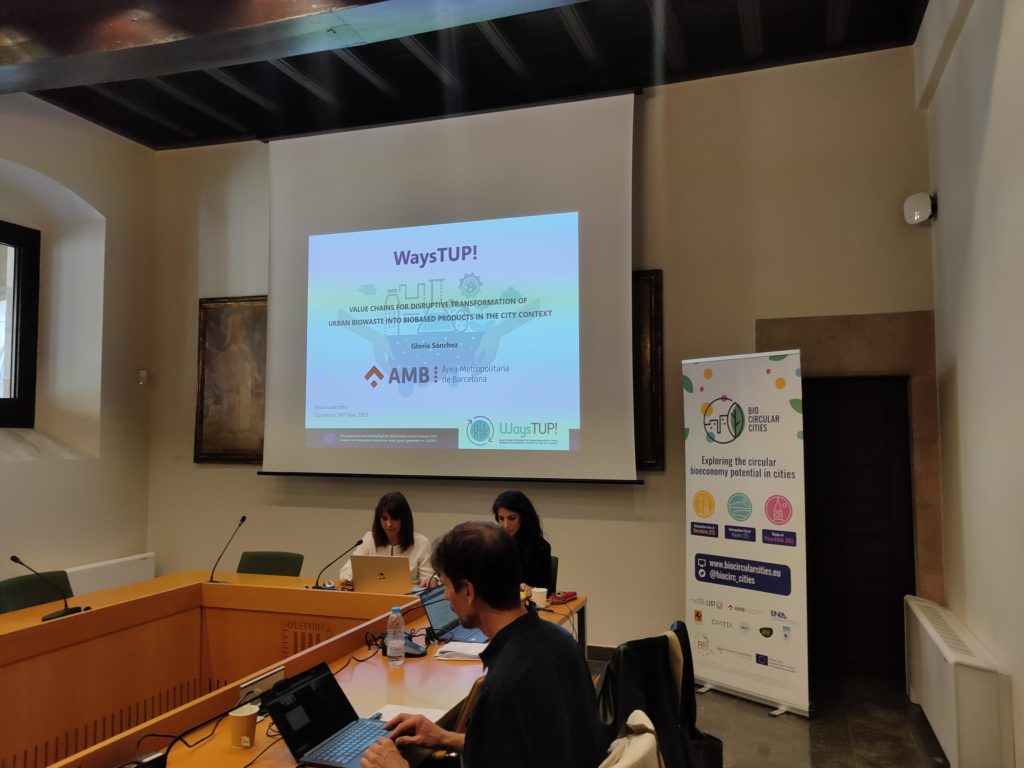 23 June 2023
Share
Read also